ProjectTOP - Comprehensive IT-project management
Manage project portfolio, operative project work and testing.
Start benefiting quickly with our professional services
Best training in the business
All our trainings are practical where people learn by doing, not just lectures on theory.
Mentor by your side
Our mentors Jyrki and Joonas have decades worth of experience and have executed 200+ projects. We offer this experience to your use.
Please use your official company email for the trial.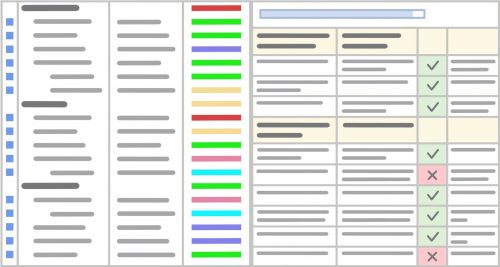 Acceptance testing is the final validation, where you test that the business processes work as they should before you implement new software.
Acceptance testing is easy to do comprehensively and with high quality using ProjectTOP's End-to-End test cases, which help with testing long process chains.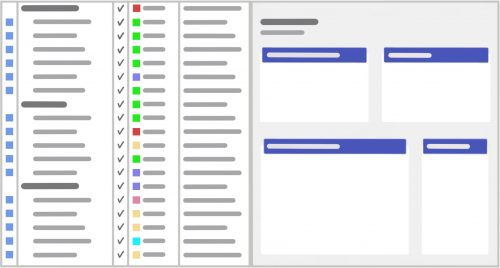 ProjectTOP is used in the most challenging ERP-project implementations.
With our help, you can implement the ERP quickly, without compromising your business. From gathering requirements to implementation.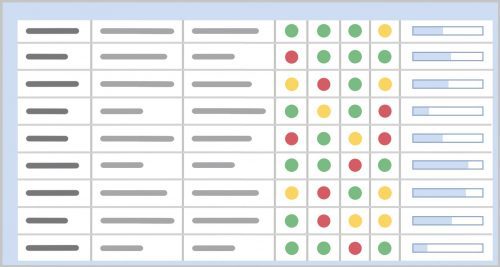 Seeing the entirety of projects enables fact-based decision making. All project related information is in one place, visually presented and available to everyone in the project.
Reporting progress comes from operative actions so it's reliable and up to date.
"With ProjectTOP our testing and change management has become more efficient and we are collaborating better than ever. We have gotten rid of Excels and email acceptances. Our whole change management is now transparent in one, common tool. Due to reliable reporting 3rd party auditors are happy with our new processes."
Petri Yrjölä
CIO, Valio Oy
"ProjectTOP has made our testing 25% more efficient! And the best thing is that we have gotten rid of all our Excel contraptions and we can now report testing progress in real time."
Anne Jaarto
Team Manager (testing team), Medbit Oy
"ProjectTOP is crucial in testing, managing issues and small developments. ProjectTOP staff are always helpful when we need support or ideas how to better utilize ProjectTOP."
John Aspnäs
IT Manager, Oy Snellman Ab
"We used ProjectTOP in a huge ERP project in Finnsteve. The project was managed with ProjectTOP processes and it was a great success. Thank you for a job well done! You ensured our success."
Vesa Vähämaa
CIO, Finnsteve Oy
"With ProjectTOP we see exactly how everything is progressing in our programs - from mapping business processes to development and testing. Warmly recommended!"
Jarmo Kaijanen
Chief Information Officer, Indutrade Oy
"We started testing our critical developments with ProjectTOP. Now we use ProjectTOP for corporate wide project management too! ProjectTOP is an agile and flexible tool for our needs. The staff is professional and always ready to help us."
Johanna Piispa
Development Engineer, Vantaan Energia Sähköverkot Oy
"ProjectTOP provides an incredible collaboration space between our consultants and clients in demanding it-projects. Support, changes and developments the ProjectTOP staff have always done quickly and efficiently."
Mikko Kutvonen
Chief Technology Officer, Invenco Oy
"Systematic testing with ProjectTOP software and processes helped us stay on schedule and budget. Vaisala Oyj used ProjectTOP software and testing services in a large ERP project. "
Jaakko Hirvensalo
Vaisala Oyj, Head of Group Development Programs
Top-notch security and access right management
AD-integration, Single Sign-On and versatile user rights ensure security and that everyone sees what they are meant to see.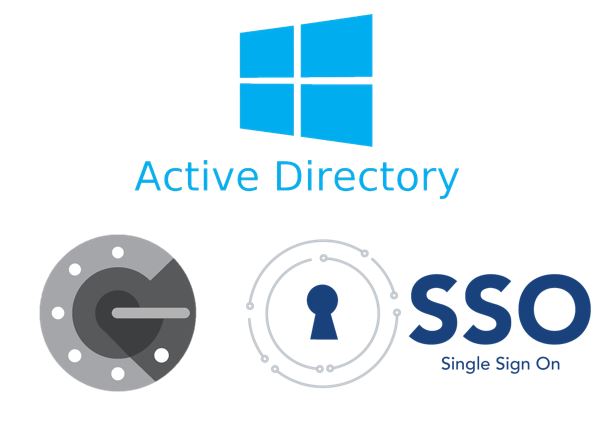 ProjectTOP integrates with everyone
ProjectTOP is a true collaboration platform, and it integrates with all the most common tools.
Trial is a risk-free way to get to know ProjectTOP
30-day free of charge trial
The trial doesn't commit you to anything and all the features are in use.
2 free of charge trainings
The trial includes a training for the main users so ProjectTOP can be quickly implemented.
Is ProjectTOP right for you?
ProjectTOP is meant for medium large and large corporations and organizations. If you have the need to take control of your project portfolio, manage operative project activities, succeed in an ERP project or improve testing and defect management, ProjectTOP is the right tool for you.
Leave your contact information to the form. Our Joonas Iivonen will be in contact with you soon to set up a time for a demo of ProjectTOP. We will discuss more about your projects and agree how to proceed.
Thousands of users succeed in their projects every day with ProjectTOP